Fremont Bail Bonds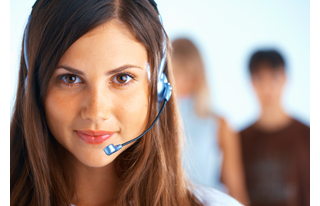 Tapout Bail Bonds is here to serve Fremont, and the surrounding areas of Alameda County, for all your bail related needs. For your convenience, we have a full staff of professional bail agents that can be dispatched to all the surrounding law enforcement agencies and courthouses in Alameda County if so needed.

Arrestees in Fremont are taken to the City of Fremont Police Detention Facility located at 2000 Stevenson Blvd in Fremont for booking. Bail is then set in accordance with the Alameda County Criminal Bail Schedule. Once booked, the arrestee is typically held in Fremont until his/her first court date which is usually within 72 hours. If the arrestee has not been bailed out within the 72 hour period the arrestee is then transported to the Santa Rita Jail located at 5325 Broder Blvd., Dublin, CA 94568.

Should you have any questions with regards to posting a bail bond for your loved one in Fremont or Alameda County, please don't hesitate to call our knowledgeable staff at 888-899-2827 to help you now!
The Fremont Jail
The Fremont Jail is a small detention facility located at the southern edge of Alameda County and is operated by the Fremont Police Department. Typically, this facility will hold a small amount of arrestees from Fremont for up to 72hours or until the arrestee's first court appearance before they are shipped off to the Main County Jail. The nice part about community jails like Fremont is their ability to operate efficiently because they are not overwhelmed by volume.

A perfect example of how the Fremont Jail operates efficiently is how quickly they process bail bonds and release inmates. In most cases once a bail bond is posted at the Fremont Jail, the arrestee will usually be released within 30 to 45 minutes. Compare this to a large facility like Santa Rita, where the release time is 6 to 8 and sometimes 12 hours, and you'll see the huge benefit of community jails like Fremont.

Tapout Bail Bonds has longtime local agents in Fremont that understand this community and how the jail operates so that they can expedite their clients release. Should you need a bail bondsman in Fremont, please trust in Tapout Bail Bonds to get the job done right!



Alameda County Jails

City of Fremont Police Detention Facility
2000 Stevenson Blvd.,
Fremont, CA 94538

Santa Rita Jail
5325 Broder Blvd.
Dublin, CA 94568

City of Hayward Police Detention Facility
300 West Winton Ave,
Hayward, CA 9454