San Jose Bail Bonds
Receiving a phone call informing you that a loved one has been arrested can be an upsetting experience. Many people have no clue what to do next. After coming to terms with the shock, the first thing you need to do is call a qualified and reliable bail bonds agent. All of the agents at Tapout Bail Bonds in San Jose are highly trained and on call 24 hours a day, 7 days a week. We work when you need us, not according to a 9 to 5 schedule.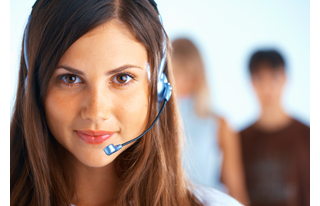 Tapout Bail Bonds is here to serve San Jose, and the surrounding areas of Santa Clara County, for all your bail related needs. For your convenience, our San Jose Office is located one block from the Main Jail and has a full staff of professional bail agents that can be dispatched to all the surrounding law enforcement agencies and courthouses if so needed.
Generally speaking, all arrestees in Santa Clara County are taken to the Main Jail Complex, located at 150 W. Hedding Street, in San Jose for booking. Bail is then set in accordance with the Santa Clara County Criminal Bail Schedule. Once booked, the arrestee is then housed. Housing location of the arrestee is determined by the sex of the arrestee, severity of the crime, and space availability. Women arrestees are most certainly then transported to the Elmwood Facility located at 701 South Abel Street, Milpitas, CA 95035.
Should you have any questions with regards to posting a bail bond for your loved one in San Jose or Santa Clara County, please don't hesitate to call our knowledgeable staff at 408-288-2245 to help you now!
Tapout Bail Bonds
870 N 1st Street
San Jose, CA 95112
408-288-2245


Bail Bonds for Warrants

San Jose and Santa Clara County are very efficient when dealing with matters of a warrant. Tapout Bail Bonds can quickly accompany you to the San Jose Police Department or the Santa Clara County Sheriff's Office to post a bail bond for you which immediately removes the warrant from their system and secures a court date to deal with this matter. This process is painless and deals with the warrant administratively so that you don't have to set foot in jail.If you think you may have a warrant, let Tapout Bail Bonds walk you through this easy process.
Need A San Jose Bail Bondsman Fast?
As soon as you get the call, you need to call one of our reputable bail bondsmen. We offer fast, professional service and can get the process started while we are on the phone. You will need the following information when you place the call:
• Defendant's full legal name (as well as any aliases)
• Birth date
• Address
• Possible list of charges
• When they were arrested
• Where they are being held
• Total bond amount
Even if you don't have all of the information, we can help you find it. We work hand in hand with law enforcement agencies throughout the state and have access to many different courts that will help us with the search.
The San Jose bail bonds process is normally very fast and efficient. The application process usually takes about 30 minutes, a little longer if property is to be used for collateral. Once the application has been completed and approved, one of our bail bondsmen will go to the jail and begin the release process. The release process in San Jose can take anywhere from two to eight hours depending on how busy the jail is, how well staffed they are and what time of day it is. Once the defendant has been released, the bail bondsman will go over their obligations with them.
We Make Paying Easy!
We take many different types of payment. If you have the cash, that's great! Come to the office and fill out the application so we can get things rolling. If you really want to speed up the process, we can do everything over the phone. All you will need is a valid credit or debit card and the information for the application. We will do the rest. We can also take other forms of payment as well. They include:
• Check (Cashier's or personal)
• Money orders
• Vehicle titles (must be free and clear)
• Personal property
• Real estate
• Certificates of Deposit
We try to make the payment process as simple and carefree as possible. It is important to remember that there is a 10% non-refundable fee every time we post a bail bond. Once the fee has been paid, the bail bondsman will go to the San Jose jail and recover the defendant. After the defendant has fulfilled the requirements of the court, the bail bond will be released and you will receive your the title to your property or a cash refund, depending on how the bond was posted.
24/7/365 Guaranteed Service
An arrest does not occur during regular business hours. Many arrests take place in the middle of the night. Our agents work nights, weekends and holidays to ensure that someone is on call at all times, whenever you need us, 24/7/365. Our San Jose bail bond agents are licensed, bonded and insured. We can work anywhere in the state of California and have worked with many law enforcement agencies and judicial systems throughout the state. We guarantee our work!
FAQ for Bail Bonds in San Jose
How is the amount of a bail bond determined?
In most cases, bail is set according to a Pre-determined Bail Bonds Schedule that is created by judges in the local area. This list includes some of the most commonly charged crimes and the basic amount of bail charged for each offense. Individuals who have more than one offense may have to go through the arraignment process if the combination of their charges does not appear on the list.
Does a defendant have to see a judge for the bail to be set?
There are many cases in which the Pre-determined Bail Bonds Schedule can be used to set bail. If the crime is exceptionally severe (like murder) or the defendant has many different charges, they may have to go in front of a judge at a formal arraignment hearing. Arraignments are normally held within 72 hours of the time of the arrest.
Does the co-signer have rights?
As a co-signer, you have the right to say no. You do not have to put up bail unless you want to. A co-signer must be willing to guarantee that the defendant will comply with the court's demands once they are released from jail. If they don't, the co-signer runs the risk of losing their property or having to pay the bail bonds agency for the entire bond amount.
What does the court require of the defendant to be able to post bail?
The defendant must check in regularly with his or her bail bondsman, report any changes in address or employment, not leave the area, complete any classes required by the court and appear at any and all court scheduled court hearings.
What happens when the case closes?
Once the case has closed and a verdict has been rendered by the judge, the San Jose bail bond will be released. At that time, any collateral that was held by the bail bonds agency or the court will be released back to the co-signer, minus any fines, fees or restitution that must be paid.
What happens if the defendant skips bond?
If the defendant skips bond, the police will notify the bail bonds agency and give them an opportunity to find them and return them to jail. They will be given a certain amount of time to do so before the judge orders that the bail bond be forfeited. If the bail bond is forfeited, the co-signer becomes immediately responsible for paying back the entire amount.
Will I lose my property if the bail bond is forfeited?
The co-signer will only lose their property if the defendant is not returned to the jail in a timely fashion. Normally the judge will give the bail bonds agency a set amount of time to recover the fugitive. If they cannot produce them and return them to jail, the co-signer will be forced to pay the entire amount of the bail bond. If property was used as collateral, it will be sold and any amount left over will be returned to the co-signer.
We Can Help!!
Call Tapout Bail Bonds today at 888-899-2827 if you need a reputable San Jose bail bondsman to get a loved one out of jail and back home where they belong. We service San Jose, as well as the entire state of California and are available anytime you need us. We have licensed agents on staff at all times to make sure you never have to talk to a machine. As soon as you call our office, the agent will get the process started and we will have your loved one home in just a few hours' time. Don't worry! We are always here to help!
Bail Bond Resources
150 West Hedding Street
San Jose, CA 95110
Elmwood Correctional Facility:
701 South Abel Street
Milpitas, CA 95035
Santa Clara County Criminal Courts
Hall of Justice:
190 & 200 West Hedding Street
San Jose, CA 95110
Sunnyvale Courthouse:
605 West El Camino Real
Sunnyvale, CA 94087
Terraine Courthouse:
(Drug Court)
115 Terraine Street
San Jose, CA 95110
Palo Alto Court:
270 Grant Avenue
Palo Alto, CA 94306
Santa Clara Courthouse:
(Traffic)
1095 Homestead
Santa Clara, CA 95050
South County Courthouse:
12425 Monterey Road
San Martin, CA 95046