Murrieta Bail Bonds
Should you or anyone you know require the services of a bail bond agent, please feel free to contact Tapout Bail Bonds at 951-600-3851
Tapout Bail Bonds
39739 Fairview Ct
Murrieta, CA 92563‎
951-600-3851


The highly trained and professional staff at Tapout Bail Bonds take pride in knowing every detail of their job and using that information to help their clients work through a very difficult time. Many people have never had any experience with bail bonds, so getting a phone call in the middle of a night informing them that a loved one has been put in jail, can be quite traumatizing. The first call they need to make is to our Murrieta bail bonds office. Someone is available 24/7 to answer the call and help you get the process started.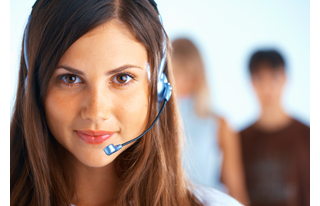 The experienced and professional team at Tapout Bail Bonds is now proudly serving Southern Riverside County! Located just minutes from the Southwestern Detention Center in Murrieta, we at Tapout Bail Bonds are establishing ourselves as the premier bail bond provider in the area. By applying a "streamlined approach to bail", that Tapout has become so well known for across the State; we are quickly making ourselves known in Murrieta, and the surrounding areas, as the most efficient and cost effective way to get out of jail.

When a person is arrested in Southern Riverside County in areas such as, but not limited to Murrieta, Temecula, Lake Elsinor etc., they are first taken to the Southwest Detention Center located at 30755-B Auld Rd., Murrieta, CA 92563 (next to the French Valley Airport). The person is then booked into custody, which is a process that can take 2 to 4 hours to complete. During this process the person will have their fingerprints and picture taken, personal information will be documented administratively and bail will be set based on their charges and criminal history, if any. Once this process is complete the person will then be afforded the opportunity to post bail. This is where our knowledgeable staff can help.

When dealing with matters of law enforcement and jail, the last thing that comes to mind, are options. However, Tapout Bail Bonds is all about options. By offering flexible and realistic payment plans, competitive rates and rebates, zero to low down payments, no collateral signature bonds and bail-by-email, Tapout Bailbonds, makes the bail bond process attainable to all. We strongly believe that tailoring plans to our clients individual circumstances is a much better approach than applying cookie cutter methods like many other bail companies use. This is what makes Tapout Bail Bonds unique, and why we are trusted in the industry and among our clients.
Who We Are In The Bail Bond Industry
Tapout Bail Bonds has been in business for several years and have the reputation of being one of the best and most well respected bail bonds agencies in Murrieta as well as throughout the state of California. Our agents are licensed bonded and insured and are capable of working anywhere in the state. At our office we have state of the art equipment that helps us locate and retrieve the information we need to get your loved one out of jail fast. When you call us you should have as much of the information as possible to help us streamline the process. This includes:
• Defendant's full name
• Date of birth
• Address
• County in which the arrest took place
• List of possible charges
• Amount of bail
• Past criminal history
We have a strong working relationship with the Murrieta courts and law enforcement agencies. If you don't have some of the information we need, we can get it.
What We Do For Bail Bonds In Murrieta
If you need a bail bond written quickly, you can come to our office and do it in person or we can come to you. We can also do the entire process over the phone if you have a valid credit card. The application process takes anywhere from 30 minutes to an hour, including the exchange of payment information. We take cash, credit cards, debit cards, money orders, cashier's checks, CD's, property titles (must be owned free and clear with no liens) and real estate. Collateral bonds will take slightly longer to complete, but they can be finished in a relatively short amount of time.
The Bail Bonds Process in Murrieta
Once your loved one has been arrested Murrieta, CA, they will have to be booked and taken into custody. This process can take anywhere from two to four hours. Remember, you don't have to wait for the booking process to finish before posting bail. Bail will be set in accordance with a pre-determined bail bonds schedule that has lists many of the most common charges and their recommended bail amounts. Once you have posted bail, the release process can get underway. Depending on how busy the jail is and how many staff they have on hand, the process can take from 4 to 8 hours or longer. When the defendant is released, the Murrieta bail bondsman will go over their rights and responsibilities and what the court requires in exchange for bond. As soon as all of the paperwork has been signed, the bail bonds agent will make sure the defendant gets home safely.
FAQ for Bail Bonds
What are the responsibilities of someone who is out on bond?
If a person has been released on bond, they must agree to the conditions of the court. This means regular check ins with their bail bondsman, the completion of any classes, reporting changes of address or employment to both the court and the bail bonds agency and appearing at all scheduled court hearings.
What happens if the defendant misses their court date?
Accidents can happen. If a defendant accidentally misses their court date and immediately contacts the court, the judge will more than likely set a new date. If the defendant skips bail, does not show up for court and does not contact the bail bonds agency, a warrant will be issued for their arrest and their bond may be forfeited.
What is collateral and can it be used for a bail bond?
Collateral is any real property that can be used to secure a bail bond. Cash, jewelry, vehicles, real estate, certificates of deposits and stocks or bonds are considered to be real property that can be liquidated if the bond is forfeited. In order for real property to be used as collateral, its value must be one and a half times the total amount of the bail. The means to cover a $10,000 bond, $15,000 in real property would have to be put up as collateral.
When does the co-signer get their money back?
The co-signer will get their money back once the court case has closed. They will get the amount posted, minus any fees, restitution and court costs. It is important to remember that the original 10% fee that is mandated by the state is non-refundable and is the bail bonds agency's compensation for posting the bail. If collateral is used to secure the bond, the co-signer will get it back as soon as the case is over. This can take anywhere from a couple of weeks to two months, depending on how backed up the court system is.
What happens when a defendant skips out on their bail?
When a defendant refuses to appear in court, the Murrieta bail bond agency will be notified of the situation. The judge will give them a set amount of time to find the defendant and return them to custody. If this isn't done in a timely fashion, the court will forfeit the bond and the co-signer will become immediately responsible for paying the entire amount to the court. If collateral was used, it will be liquidated, the bail paid off and any additional funds that are left over will be returned to the co-signer.
Can a person post bail before they are arrested?
If a person knows there is a warrant out for their arrest, they can contact the bail bonds agency, complete the application and have the bail bondsman go with them when they surrender to the police. As the defendant is being booked and processed, the bail bondsman can be completing the paperwork to start the release process. In this situation, the defendant may be out of jail in as little as six to eight hours, depending on how busy the jail is.
We're Here 24/7, Call Us Today!
In Murrieta, California as well as many of the nearby cities and towns, Tapout Bail Bonds is here to help you get out of a difficult situation. Call our office at 888-899-2827 today and talk to one of our agents. We offer the fastest, most professional service in the area and are on call 24/7/365. We even work nights, weekends and holidays. It's our job to make sure all of your questions are answered and you understand the entire Murrieta bail bonds process. We will even go to court with you if you want us to!